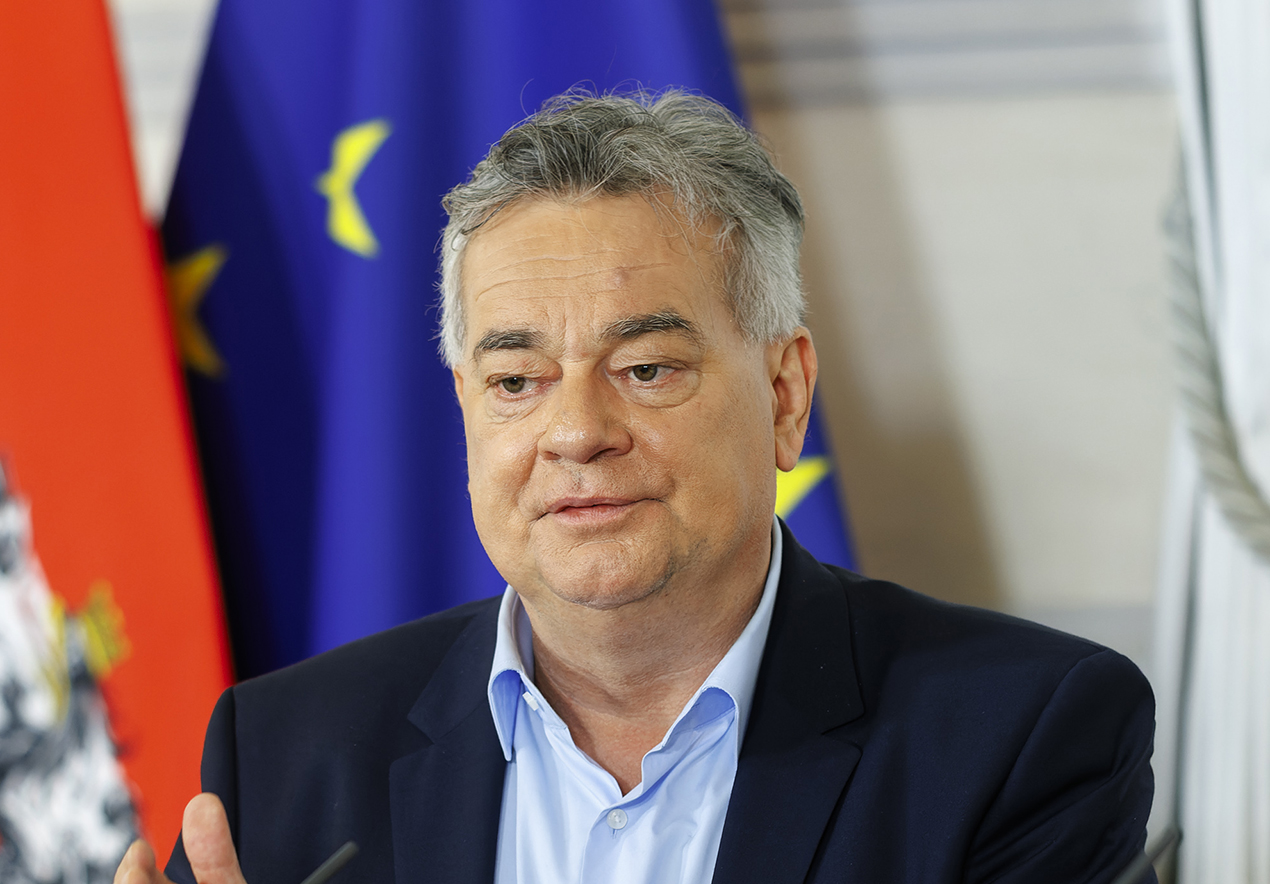 ÖSV celebrated a treble victory in Gurgaon last weekend. Manuel Feller finished ahead of Marco Schwarz and Michael Matt. But the outcome of the game soon faded into the background. Because a protest action by the "last generation" caused a stir. The anarchists of the "last generation" gained access to the tracks in ski races even before the top five. Climate activists then invaded the target area and sprayed orange paint on the snow. Security forces then intervened and escorted the workers out of the area reserved for athletes. The message "Listen to the Climate Council" can be read on signs.
TV images also showed an angry Henrik Kristoffersson in Finnish territory. The Norwegian panicked and wanted to attack a worker, but was stopped by security guards. The race had to be interrupted for about ten minutes.
Also irritated by ORF's reporting. Commentator Oliver Polzer used the live broadcast to find words of praise for the campaign: "Very important message," said the ORF commentator. Furthermore, Polzer once again pointed out that there are no obstacles to public broadcasting. "We will definitely show you these pictures. And there is no threat to us, not even to the Bnei Raich," Polzer said, alluding to a "misunderstanding" during a live broadcast in Sölden two weeks ago (eXpress reports). Oliver Polzer immediately added, "But athletes should not be hindered while practicing their sports."
Polzer was being criticized on Twitter. Political advisor Heimo Lepuschitz was angered by the public broadcasting. "Attitude ORF. Climate adhesives disrupt slalom in gurgle. Well, a green event. The audience whistles, ORF commentators cheer about the "very important" message. Are you crazy?" criticized Lepuschitz and also tagged ORF General Director Roland Weissmann in his contribution.
Now Werner Kogler has also expressed his views. The sports minister can't understand the climate activists' protest at the men's Ski World Cup slalom in Gurgaon last Saturday. Speaking at the National Council budget debate on Tuesday afternoon he said: "If you chose ski racing for the sake of it, it was wrong." Because the event in Tyrol was a "green event".
So he also asked himself why the protesters were there. The Green politician suspected it was probably about attracting general attention: "Okay." Climate activists confirmed this immediately after the race. "We're using this space to draw attention to the fact that we're headed toward climate disaster," said one young woman.