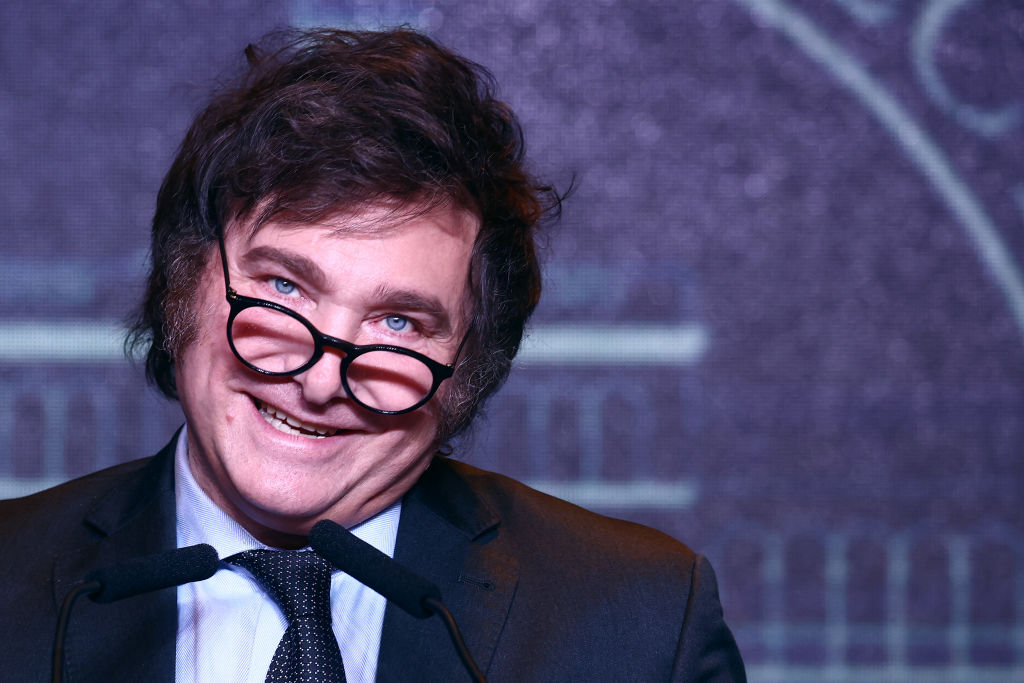 This video is going viral at the moment. In it, Argentina's new President Javier Miley (53) addresses the "leftist sons of bitches". After first cursing the state, he pulls out a black and yellow flag: "That's the anarcho-capitalist flag, right?" he shouts. "The Libertarian Flag. Yellow color represents the ability to create wealth i.e. gold. And black color represents chaos.
The economist and declared anarcho-capitalist is now the head of the state. He wants to carry out far-reaching economic reforms there. "If it fails, the country will plunge into anarchy," said "Handelsblatt".
"Libertarian" is a common term in the English-speaking world for extreme libertarian thinkers with anarchist leanings. One of the reasons: The term "liberal" has been co-opted by leftists in the United States for decades.
Some prominent libertarians reacted enthusiastically to Miley's election victory. The Spanish economist Jesús Huerta de Soto and his student Philip Bagus from Germany wrote a congratulatory letter: it was "a historic day for freedom, equivalent to the fall of the Berlin Wall and communism." For the first time in history, an anarcho-capitalist has won the presidency of an important country like Argentina. "This shows that ultimately the ideas of freedom will prevail against statism, whether on the left or the right."
Like the Argentine president, the author mentions liberal thinkers Mises, Hayek and Rothbard – who, however, have distanced themselves from today's liberal ideas. Miley's "huge achievement" is to make liberal ideas "attractive to broad sections of the population and especially to the most vulnerable, who are always the main victims of the manipulation of socialists and interventionists of all stripes," the author explains.
Just three years ago, almost no one knew Javier Miley, even in Argentina. He now won the presidential election with a lead of more than eleven percentage points over his opponent Sergio Massa. He particularly scored points with young people in the provinces.
The entire country is suffering from heavy debt burden, hyperinflation and unemployment. After generations of politicians pushed an initially very wealthy country into the abyss, a new generation wants change. She does not expect more than this from the current politicians.