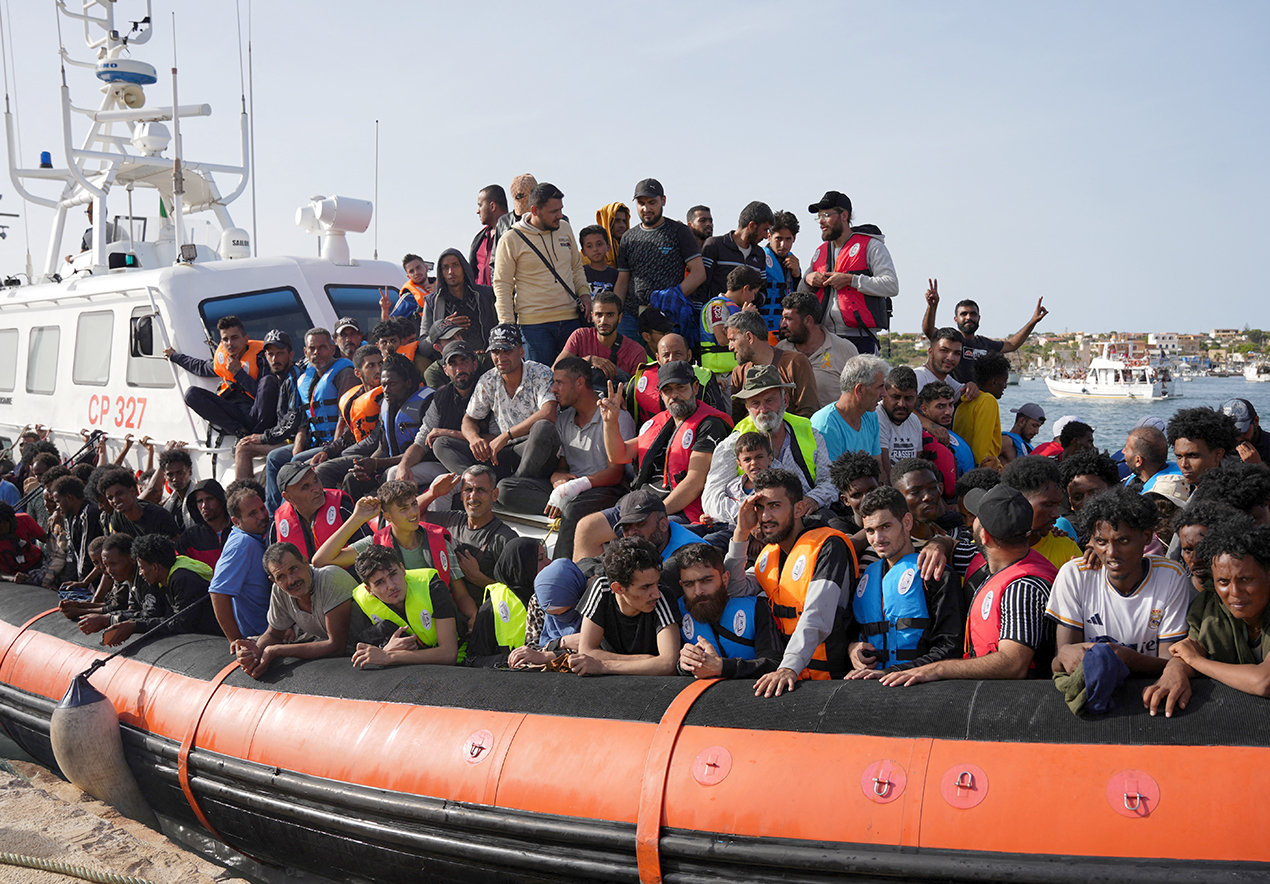 The influx of migrants into Lampedusa is never ending: more than 1,200 people have reached the Mediterranean island in the last 26 hours. Officials said on Wednesday that 394 migrants had landed last night alone. Six tug boats carrying 35 to 136 refugees were rescued by Italian coast guard patrol vessels and a Swedish ship from the European Union border protection agency Frontex.
A total of 19 landings were reported on the island on Wednesday involving a total of 903 people. Smuggling boats departed from the coasts of Libya and Tunisia.
Since the beginning of 2023, 146,000 migrants have reached southern Italy via the Mediterranean Sea. There were 86,000 in the same period last year.