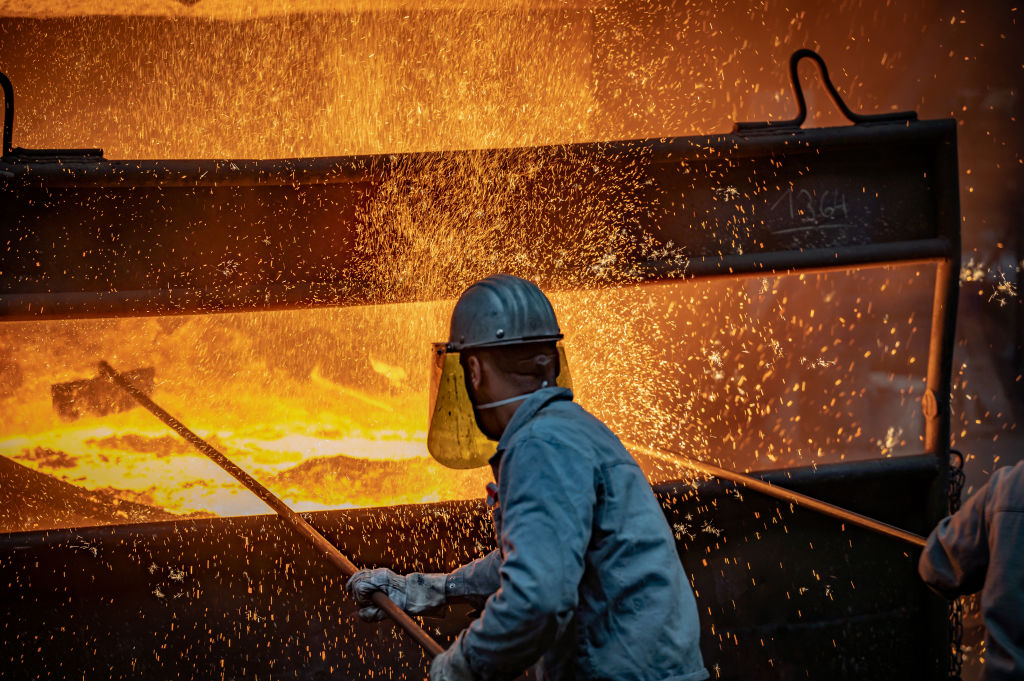 Austria's metal workers are on strike. They are demanding 11.6 percent salary increase. Even after six rounds of collective bargaining negotiations, employers do not want to promise them this much. Actually, the industry is currently facing economic crisis. Viennese think tank Agenda Austria shows why large-scale wage increases are currently difficult for the Austrian economy.
On the one hand, this is because of productivity. It shows: how much added value Austria has achieved from the resources used so far. Employees want – quite understandably – to be compensated for high inflation. So they should get a share of the cake of increased productivity. The problem: As a graphic on the agenda shows, hourly productivity has increased by only six percent over the past ten years.
What's more: Productivity has actually been falling again for a few quarters. Over the past ten years, total productivity per worker has not increased at all. One reason for this is the rise in part-time work. Economist Hanno Lorenz of Agenda Austria emphasizes this: Instead of starting distributional conflicts, our focus should be more on how productivity can be increased so that there is more prosperity for all.
The second problem: If wages grow faster than productivity, unit labor costs, i.e. wage costs per unit produced, increase. As a comparison of nominal unit labor costs shows, this is more the case in Austria than in other EU countries: since 2015, Austria has been well above Schmidt in the euro area.
The domestic economy is currently suffering mainly from high inflation, which is also weakening our competitiveness. If two countries have the same productivity, but one country suffers from high inflation, it also loses competitiveness. Given the persistently high rate of inflation, the EU Commission also expects Austria to register strong growth in unit labor costs in 2023 and 2024, even more than Italy, for example.
The government has further fueled inflation through its watering policy. However, real disposable household income is likely to benefit from it. According to the Austrian Institute for Economic Research (WIFO), real disposable household income remained stable in 2022 and will remain stable in 2023. Significant growth is also expected till 2024.
Under these circumstances, employers can only comply with substantial wage increases to a limited extent: firstly, as mentioned, household incomes are stagnant, but on the other hand, in the midst of the economic crisis, Austria faces an even greater need for competitiveness. There is a risk of loss. crisis.
Georg Kapsch, president of the Industrial Association (IV) from 2012 to 2020, also expressed concern about strikes on Wednesday: "What we need now is solidarity and not labor disputes." They have little understanding of the level of the union's wage demands. After all, the industry is in a real recession, not just a mild one. "If we continue like this, we will have problems with competitiveness."
Till now there has been strike in 250 companies and work will remain closed in about 100 companies tomorrow also. The PRO-GE and GPA unions are demanding an increase of 11.6 percent. Employers have recently proposed an average six percent increase in socially sorted wages as well as a tax-free lump sum payment of 1,200 euros.