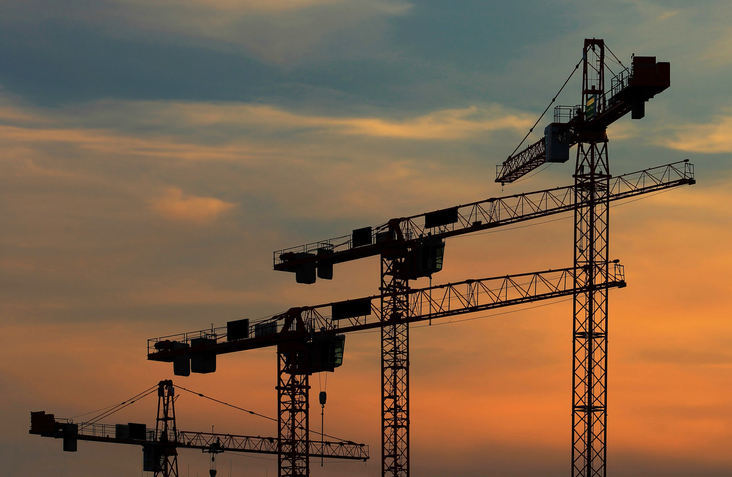 The German construction industry is in serious trouble. Both the economy and social peace are at risk, Jan Buck-Emden, head of building materials supplier Hagebau, warned "Bild". There has been a 30 percent decline in orders. Now immediate measures are necessary. Buck-Emden demands that Federal Chancellor Olaf Scholz (SPD) should give housing construction top priority. He should immediately initiate necessary rescue measures.
Raimund Haenel, CEO of Saint-Gobain Germany and Austria, estimates that about 300,000 jobs could be lost by 2025. This will lead to a huge increase in rents as the housing shortage continues to grow. Bernhard Sommer, CEO of Kern-Haus, confirms this trend with a more than 50 percent decline in home building orders from last year.
The Ifo Institute in Munich also warns of dramatic growth in the construction industry. The business climate index hit a record low of minus 54.8 points, marking the worst sentiment in 32 years. Klaus Wohlrabe of the Ifo Institute emphasizes that apartments that are not being built today will disappear from the rental market in two years.
The institute cites three main reasons for this crisis:
1) Interest rate spiral: Interest rates on real estate loans have increased due to inflation and the increase in key interest rates by the European Central Bank (ECB). Private buyers are currently paying almost three times more interest than two years ago.
2) Canceled Projects: A wave of bankruptcies by large project developers and the difficulty of selling planned condominiums have led to a wave of project cancellations. Almost half of the industries complain of lack of orders.
3) Decline in building permits: The number of building permits has declined significantly. For 2025, it is expected that only about 200,000 apartments will be built instead of the planned 400,000.
The construction industry is demanding immediate government intervention to avert a crisis. These include tax incentives for private developers and suspension of real estate transfer tax. The Ifo Institute does not see any improvement in the short term and remains skeptical about a quick recovery in the industry. Current developments could have long-term implications for the housing market and the overall economy.