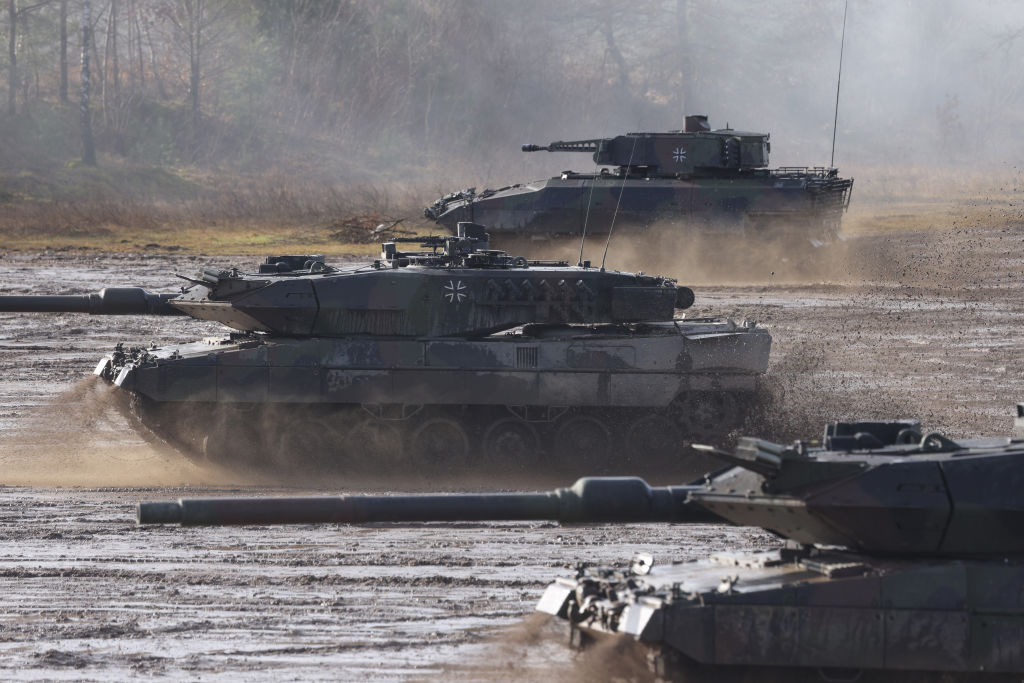 The traffic light coalition in Berlin wants to increase support for Kiev from four to eight billion euros. SPD budget expert Andreas Schwarz considers the doubling "right and important", as he stressed in "Bild am Sonntag". This means that Germany's "promise to Ukraine will be fulfilled with the necessary funds."
Germany is Ukraine's second largest military donor after the United States. According to the Kiel Institute for the World Economy, Germany has so far provided more than 17 billion euros of military aid to Ukraine, including "Leopard 2" main battle tanks, "Marder" infantry fighting vehicles, "Iris-T " and "Patriot". Missile defense systems, Cheetah anti-aircraft guns and multiple rocket launchers.
ARD first learned of the German federal government's plan to double military aid to Ukraine from Budget Committee circles. Accordingly, Germany will spend 2.1 percent of its gross domestic product (GDP) on defense in the future – and thus also meet NATO requirements. NATO countries must spend at least two percent of their GDP on defense spending every year. Germany has always failed to achieve this goal in recent years.
Federal Chancellor Olaf Scholz (SPD) had already set the goal of permanently achieving the two percent quota in February 2022, shortly after the start of the Russian aggression war against Ukraine. This goal was missed in the beginning. In 2022, Germany's defense spending was only 1.49 percent of GDP, up from 1.46 percent a year earlier and 1.51 percent in 2020.
From 2024, the requirements must also be met with the help of a special fund of 100 billion euros for the Bundeswehr, which is financed by debt. Defense Minister Boris Pistorius (SPD) has called for a "permanent reflection" of the two percent target in the regular state budget, beyond a special fund of 100 billion euros.