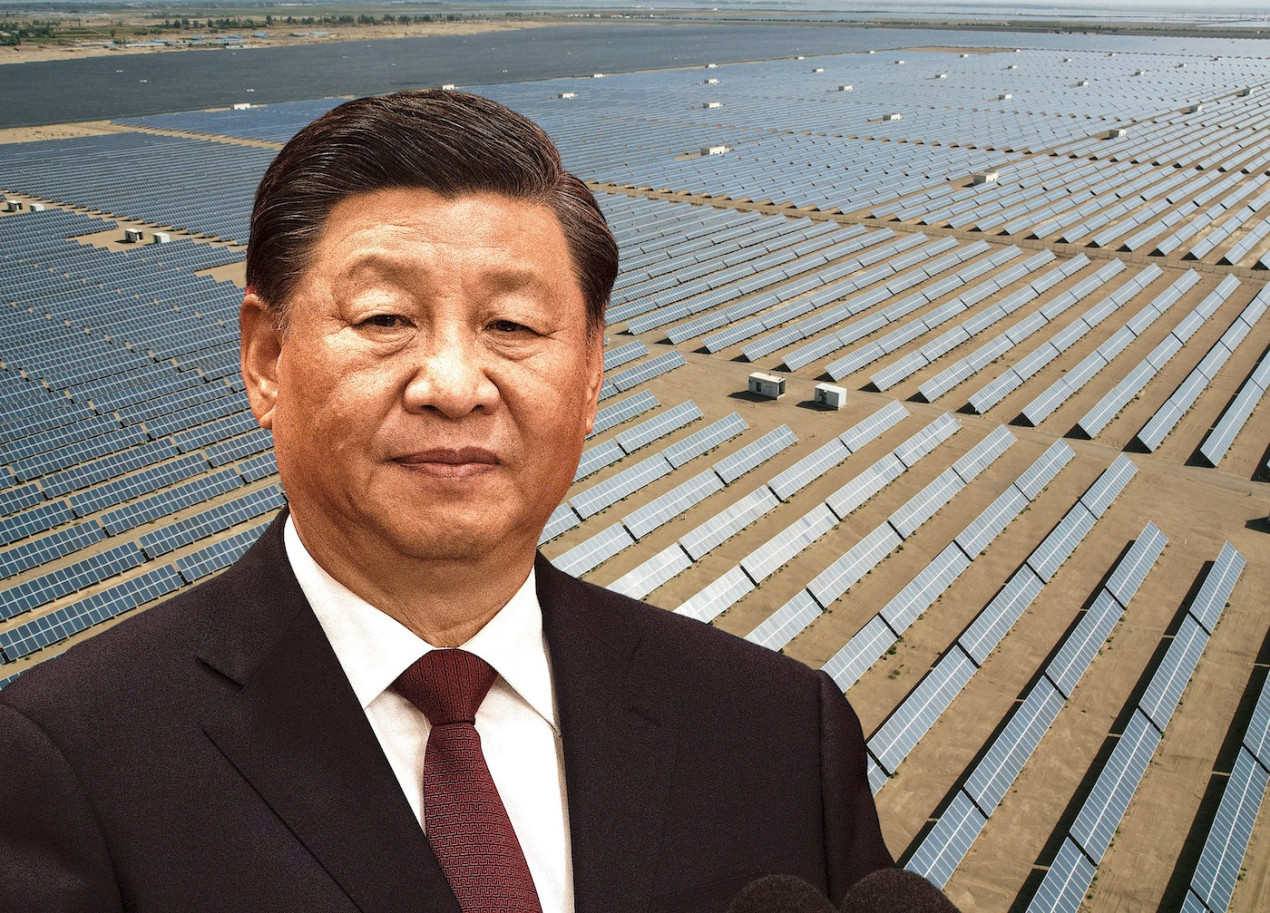 The Middle Kingdom is experiencing unprecedented growth in renewable energy, especially solar energy. China already has almost as many solar systems as the rest of the world combined, and it is also a leader in wind power. But it is not over yet. Beijing continues its expansion at an astonishing pace.
One of the world's largest photovoltaic projects is currently being built in the Kubuki Desert. "750 gigawatts of solar and wind power capacity are already in operation," writes Tegesenzeiger. "But it should not stop at 750 gigawatts. Another 750 gigawatts are already under construction or planned – nearly three times more than is currently being built in the United States. If everything continues like this, China will have 1,200 gigawatts of wind and solar energy by 2025. "Five years ahead of schedule."
China's CO2 emissions will no longer increase from 2030, state and party leader Xi Jinping has announced. That is why alternatives to coal are currently being explored. Optimal conditions for solar projects are primarily found in Inner Mongolia – where there is plenty of wind, field and hours of sunshine.
China's authoritarian rule should make expansion easier. No significant opposition is expected anywhere. Beijing will also have to pay some attention to environmental protection. The situation is different in Europe, where citizen participation and nature conservation often slow down the construction of new facilities.
From Greenpeace to "Tegesenzeiger" Decisions in the People's Republic of China are made "from the top down", says Li Shuo. However, people in Europe are looking for consensus. The Chinese method enables faster implementation, while the European approach may generate more local support.
Despite the expansion of renewable energy such as solar and wind power, the People's Republic of China still relies on fossil fuels, particularly coal. Construction of new coal-fired power plants continues, even near renewable energy projects.
In the Middle Kingdom, 60 percent of energy needs are still met by coal. At this point no trend reversal is visible at present. Last year, Beijing approved two new coal-fired power plants per week – the same number as in 2015. This comes from a report by the think tank Center for Research on Energy and Clean Air and the NGO Global Energy Monitor. This is a major reason why the country remains the largest CO2 producer in the world despite all the solar systems.