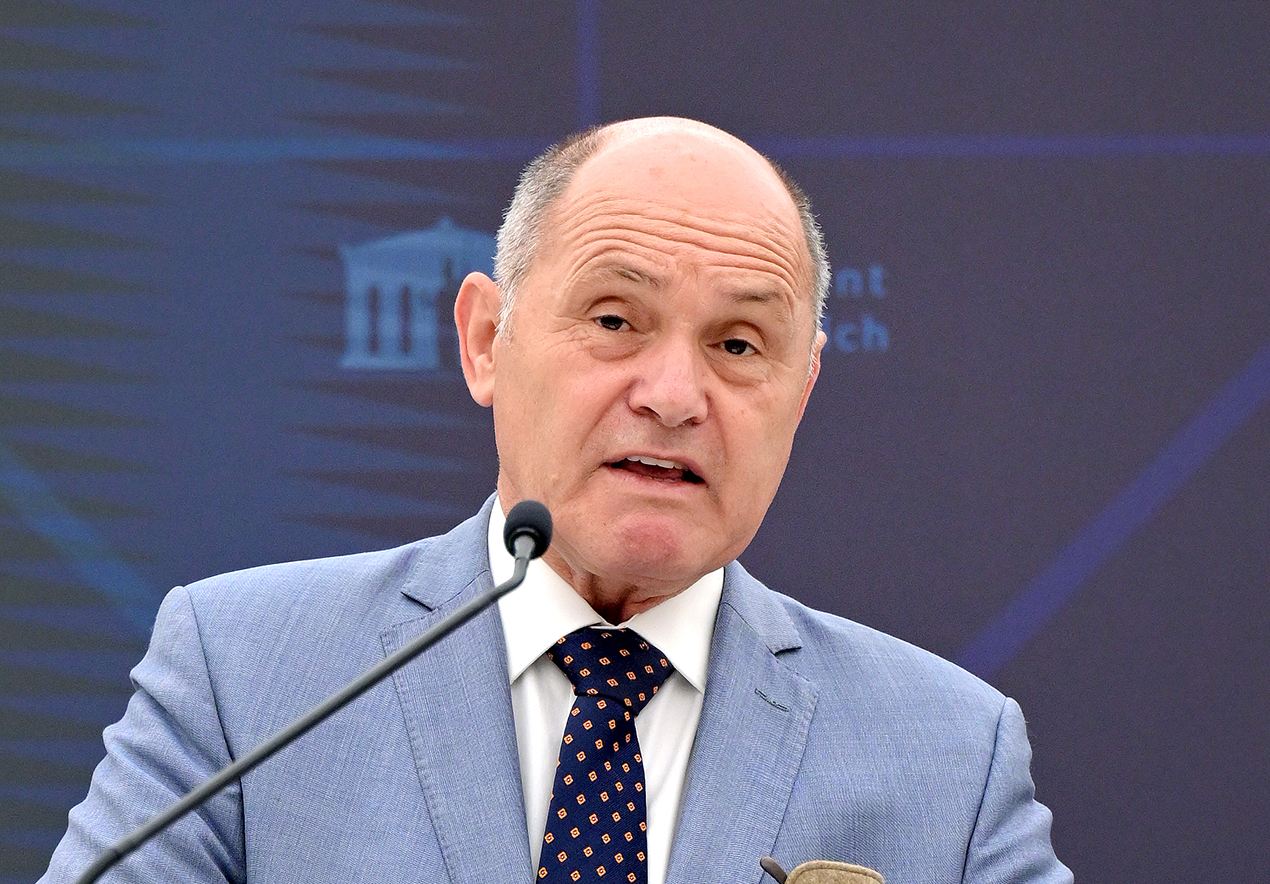 In a meeting with UN Secretary-General Antonio Guterres, he expressed his great appreciation for Austria's extremely active role in UN work. Strengthening the role of national parliaments in the United Nations in the spirit of networked multilateralism was also discussed. The two interlocutors also discussed the rapid developments in the field of artificial intelligence. National Council President Sobotka stressed that artificial intelligence can have a major impact on international peace and stability. This brings great opportunities, but also poses many threats to democracy. Therefore, efforts should also be made at the international level for better regulation. This should ensure that these technologies are used responsibly and for the benefit of all, Sobotka demanded.
Sobotka supported and condemned the Austrian position regarding the war in Ukraine. The President of the National Council also expressed concern about the global consequences of the terminated grain agreement and expressed hope for an early resolution. Finally, Sobotka discussed the great importance and significance of the United Nations Headquarters in Vienna.
National Council President Sobotka discussed with New York Mayor Eric Adams current challenges and strategies against crime, migration and dealing with artificial intelligence, especially in the field of application to public administration. Both sides also highlighted the concrete implementation of cooperation in the field of trainee training as an important topic of bilateral cooperation.
The National Council, composed of representatives of the most important Jewish organizations in the United States (World Jewish Congress, Anti-Defamation League, Conference of Presidents of Major American Jewish Organizations, National Coalition Supporting Eurasian Judaism, and B'Nei Brith International), is a At the meeting, President Sobotka discussed the alarming global rise in anti-Semitism, as well as the importance of educational initiatives to raise the historical awareness of youth. Delegates appreciated Austria's leading role in the fight against anti-Semitism and were impressed by the various initiatives being pursued as part of the national strategy against anti-Semitism. The theme of the meeting with Chief Rabbi Arthur Schneier at the East Park Synagogue was strengthening interreligious dialogue along with values ​​such as mutual acceptance and respect. The Holocaust survivor and Austrian-born rabbi, who has campaigned for human rights for decades, tapped the president of the National Council to take part in Jewish culture for the upcoming Rosh Hashanah New Year. Interviewees agreed on the importance of cross-border exchanges of young people and further initiatives to strengthen the culture of remembrance.