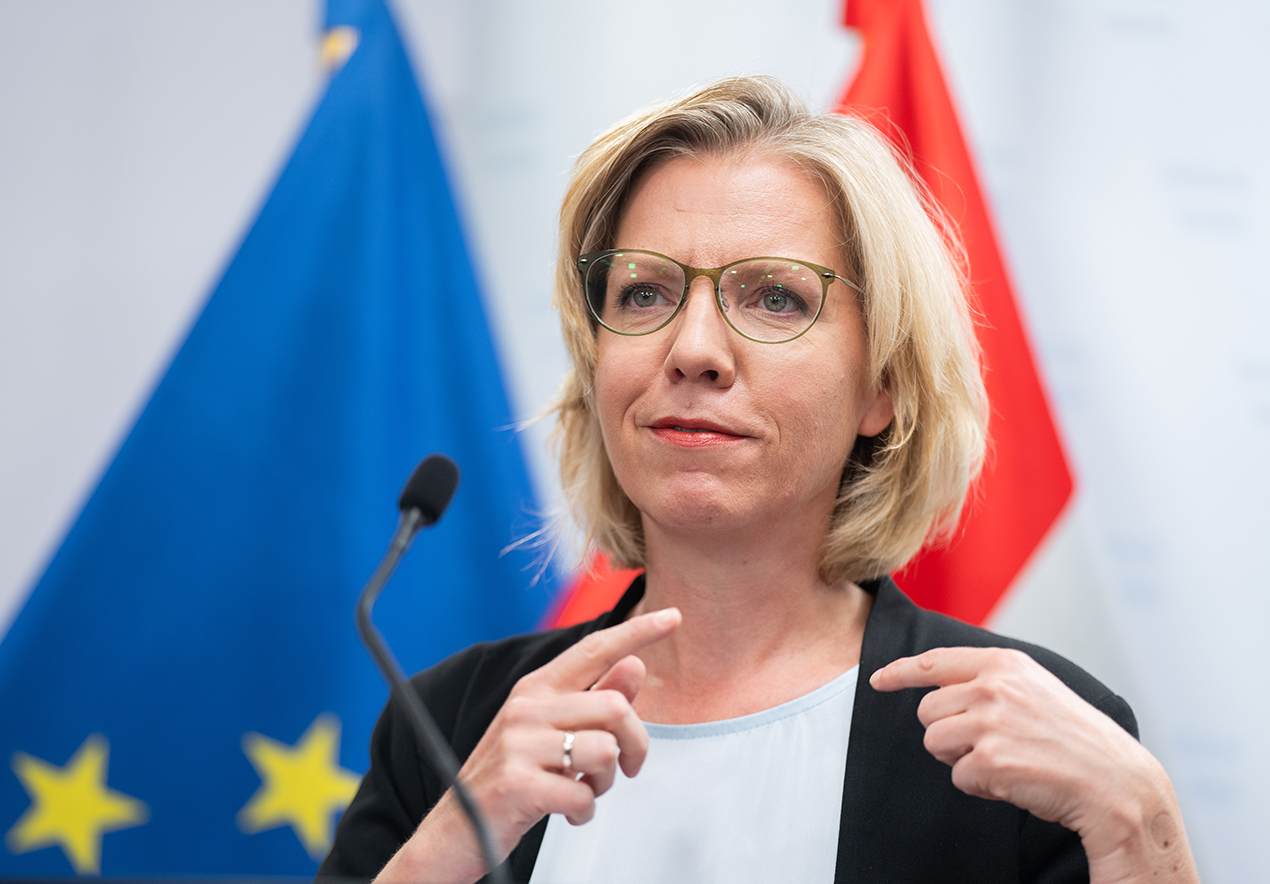 The green crash and scandal minister is said to be going anyway (eXXpress has reported) and is aiming for a job as a future EU MP – a new case of disgraceful waste of taxpayers' money now this Could accelerate job change: That's how he can now Birgit Medlitsch's blog Klartexxt reveals what Green politicians wasted taxpayers' money just for the climate bonus website.
Leaked internal documents of the Climate Ministry show: in 2022, Gewessler will pay a tax amount of 14,000 euros per month for the "maintenance" of the existing website klimabonus.gv.at, i.e. 168,000 euros a year. From January 2023, this also increases to 24,000 euros per month (perhaps why suddenly 10,000 euros more for the same amount of work?). This amounts to 288,000 euros per year for the lucky service company, which can expect 789 euros per day in maintenance costs.
However, the current year does not end taxpayers' expenses for klimabonus.gv.at: the ministry's internal cost accounting already notes monthly expenses for 2024 and 2025 – 24,000 euros per month, twice as much as 288,000 euros. In total, the company that maintains Gavesler's Climate Bonus website can expect to receive 864,000 euros over three years.
To avoid any misunderstandings: an additional 20,969.20 euros are charged per month for maintaining the Climate Bonus database, i.e. another 251,630.40 euros. This amount will increase to 754,891.20 euros in three years.
Leonor Gaessler has caused a stir several times for her extremely expensive expenses at the climate ministry: the Green politician spent 720,000 euros in tax money on "reminder letters" before paying her climate bonus. And Gavesler also caused people to shake their heads when it became known that his ministry was already accumulating 171 (!) web domains – how much it cost has not been answered so far.