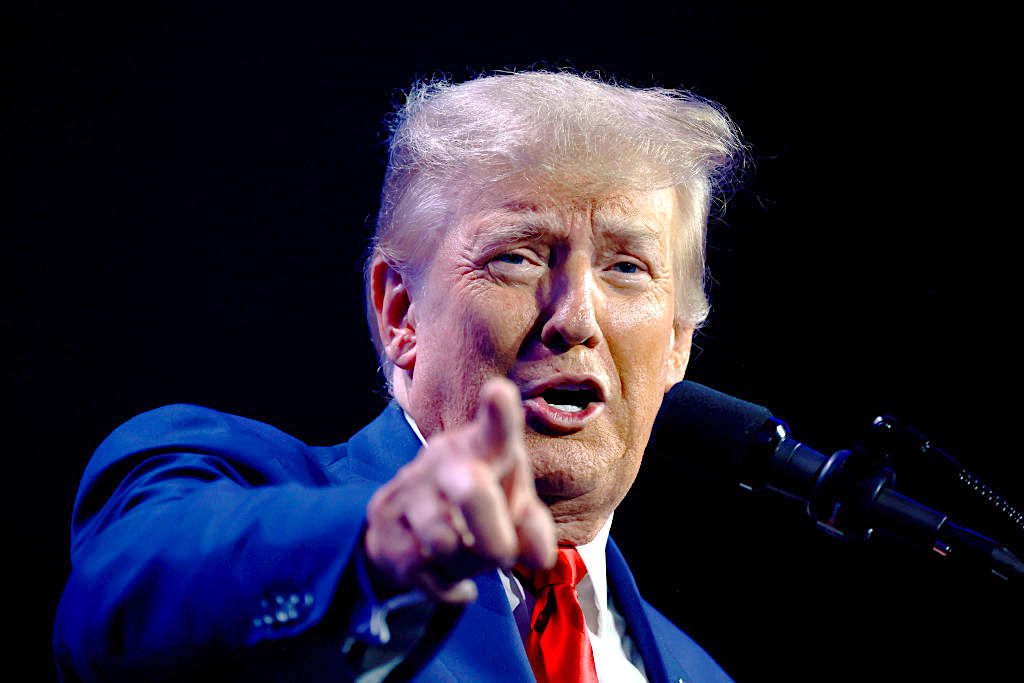 If there were a Republican primary election, Donald Trump could expect 59 percent of the vote. This was the result of a survey conducted by the "Wall Street Journal" (WSJ). US news website FiveThirtyEight sees the former president ahead by slightly less than 50 percent, but in both surveys he is clearly ahead in the internal party competition. Trump's main rival, Florida Governor Ron DeSantis, has fallen to 13 percent (WSJ poll) and 14.8 percent (five thirty-eight percent). After this there are Vivek Ramaswamy and Chris Christie and Trump's former Vice President Mike Pence. They are all below ten percent.
The WSJ measured the impact of Trump's legal troubles among 1,500 people who participated in the survey. 60 percent of the people surveyed consider it politically motivated and baseless. 78 percent thought Trump's effort to guarantee fair elections after the 2020 election was justified, while only 16 percent saw it as an unlawful effort to prevent Congress from certifying the election results.
Few people openly acknowledged that the allegations would make them more likely to vote for Trump in 2024: 48 percent said they were a reason to vote for him again, and only 16 percent said they would no longer support him. Wanted. The legal proceedings have so far been a campaign aid for the former president. And: Those Republican contenders who have criticized Trump particularly harshly, such as Christie, are losing support especially rapidly.
In the race between current US President Joe Biden and Trump, the WSJ poll shows a close contest.