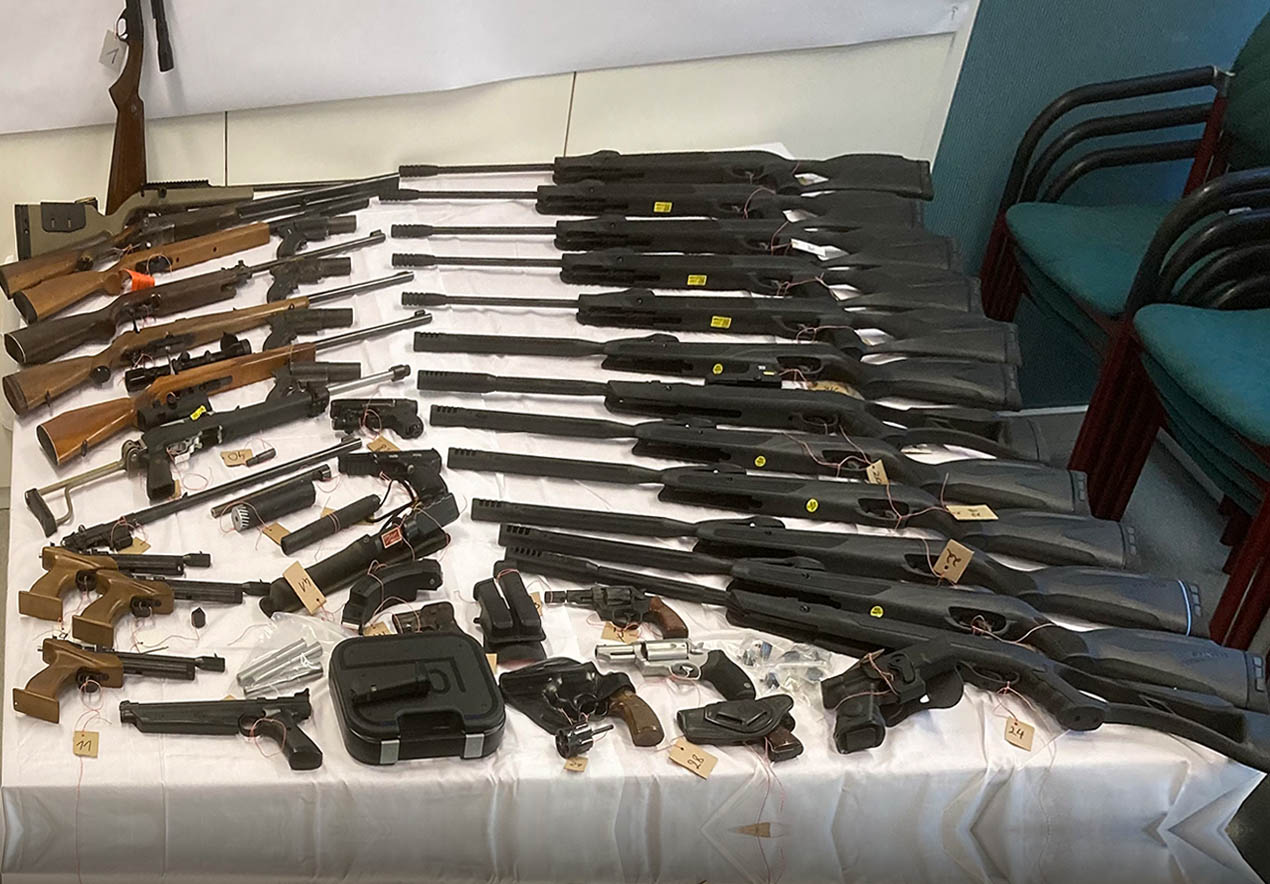 In the early hours of Tuesday morning, the Directorate of State Security and Intelligence (DSN) coordinated the implementation of orders for searches, seizures and immediate interrogation of several houses in the area of ​​illegal arms trafficking. By order of the Public Prosecutor's Office, the DSN, together with the State Offices for the Protection of the Constitution and Anti-Terrorism (LVT), implemented actions simultaneously in the morning in Styria, Upper Austria, Lower Austria, Burgenland. Salzburg and Tyrol.
"The Directorate of State Security and Intelligence has successfully carried out these investigations in close cooperation with several state offices. By confiscating a large number of illegal weapons, the source of the threat to security in our country can be eliminated, said Interior Minister Gerhard Karner.
Eleven targets are suspected of possessing illegal firearms. A provisional arms embargo was issued on several suspects and those involved. A suspect was arrested at the scene and taken to a detention center.
"Illegal firearms continue to appear in crimes, especially in the areas of terrorism and extremism. Therefore, consistent intervention in the illegal arms trade and illegal arms possession is necessary to ensure long-term security in Austria," said DSN director Omar Hajjavi-Pirchner, who, after implementing a coordinated, Austria-wide campaign, Contacted the team at DSN and thanked the LVT and public prosecutors.
Based on seizures of illegal weapons from criminals in Austria and abroad, the Constitutional Protection Office identified several buyers of illegal weapons throughout Austria. Since 2014, a 40-year-old suspect with a criminal record has been selling weapons to buyers in Germany and abroad. He procured these weapons from a foreign arms dealer using a false Austrian import license. He is said to have bought hundreds of firearms in this way and sold them illegally.
During the operation on August 22, 2023, more than a hundred weapons were seized from the targeted persons, including handguns, banned weapons, cutting and slashing weapons, various munitions, five-digit quantities of ammunition and several accessories .