Politics
In the middle of the SPÖ chaos: Rendi-Wagner is already threatening the next debacle in Salzburg
The SPÖ remains a party in intensive care. After every election, after every poll, the political multi-organ failure becomes clearer. While Pamela Rendi-Wagner and Hans Peter Doskozil are openly fighting for the leadership role, the next piece of bad news is already coming – in the form of a survey from Salzburg.
Rene Rabeder March 18, 2023 2:34 p.m

Less than 24 hours after Lower Austria's governor Johanna Mikl-Leitner (ÖVP) and Udo Landbauer (FPÖ) presented their government agreement in Lower Austria, a poll from Salzburg caused the next "red alarm" in the SPÖ. The FPÖ overtakes the Social Democrats in Salzburg in the current Hajek poll.
SPÖ slips to third place
According to a survey by Peter Hajek on behalf of the "Salzburger Nachrichten", the ÖVP would currently get 33 percent of the votes in the state elections on April 23. The FPÖ clearly overtakes the SPÖ. With 17 percent, the comrades would fall below the historic low from the last election (20.0) and would clearly only be number three in the country.

Green and NEOS are not moving
The Greens with 9 percent (2018: 9.3) and the NEOS with 7 percent (7.3) are treading water. The second big surprise after the SPÖ debacle could be provided by the KPÖ Plus, which scored 6 percent in the poll and could thus enter the state parliament.
The survey was conducted by Peter Hajek (Public Opinion Strategies) from March 9th to 16th. 800 Salzburg residents were surveyed by telephone and online, with a fluctuation range of plus/minus 3.5 percent. Clients were the "Salzburger Nachrichten".
Chaos days in the SPÖ: For the first time, Rendi-Wagner speaks openly about her resignation googletag.cmd.push(function() {googletag.display('medrec-ad');});googletag.cmd.push(function() { googletag.display('halfpage-ad');});
You might also be interested in

News

Horror cannibals: Ex-prisoner cut out woman's heart and wanted to fry it

Politics

Schallenberg on Putin's visit to the peninsula: "Crimea is Ukraine"

Economy

Criticism of Fed boss after SVB crash: Better woke politics than banking supervision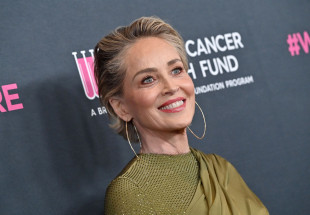 Lifestyle

Sharon Stone after bank failure: 'I lost half my fortune'

Sport

Indoor Masters Championships: Trans woman breaks track and field record

Columns

Rudolf Öller: Unequal educational opportunities

News

Website Gettr: Now idea for online trade in semen from non-vaccinated people

Politics

Burning barricades, 217 arrests: Escalation of the protests in Paris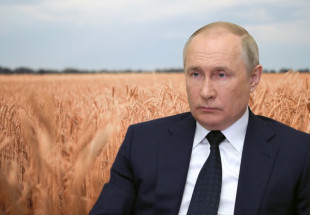 Economy

War in Ukraine: grain deal extended by 60 days

Lifestyle

Oh la la Lopez! This is how J.Lo heats up her fans

Sport

Indoor Masters Championships: Trans woman breaks track and field record

Columns

Andreas Tögel: International Women's Day – a long-running issue of the gender pay gap

News

State security determined: buildings in St. Pölten daubed with IS slogans

Politics

Black and blue government poker: Artists sent a letter of protest to Mikl-Leitner

Economy

VW is going all out when it comes to e-mobility: the new Stromer is a mixture of Golf and Polo

Lifestyle

Embarrassing Photoshop glitch: supermodel Naomi Campbell reaps mega shitstorm

Sport

Formula 1: Red Bull driver Perez in Saudi Arabia on pole position

Columns

Rudolf Öller: Unequal educational opportunities