Politics
ORF Foundation Council criticizes the "bloating" of the ORF employees on Twitter
ZiB newscaster Armin Wolf spoke up 38 times on Twitter – only within the last 24 hours. ORF Board of Trustees and Head of Vienna Tourism, Norbert Kettner, now unequivocally criticizes the need for private communication among employees in public service broadcasting.
Rene Rabeder March 18, 2023 4:18 p.m

What is journalism, what is activism? Many viewers now ask themselves this question every day when they watch news programs on state radio. The Kettner board of trustees sees the ORF's image at risk as a result.
NGOs are not arbitrators
In the "Kurier" Kettner is quoted as seeing a danger in the fact that activism would get the upper hand in the ORF and subsequently in its information. The bad example here is our German neighbors. In the Kurier, Kettner says: "For example, I was always a critic of the ORF's 'Mother Earth' campaign. I mean, NGOs are players on the information field, not the arbiters."

Doesn't want to know every bloating of the soul tweeted: ORF Board of Trustees Norbert Kettner
ORF Board of Trustees Kettner: "Paternalism just doesn't work"
And the Board of Trustees is also critical of the way ORF stars deal with social media. "I don't need to know every minute bloat from every ORF editor," he says. Last but not least, he probably means ZiB moderator Armin Wolf, who spends a lot of time on Twitter – and also tweets his personal opinion on political issues. Wolf often swings the moral club and teaches his followers how, according to critics, he also likes to do it live on the air. "Sorry, this patronizing and judging of others, that just doesn't work when you work in public law," says Kettner. And makes it clear that by law the ORF does not belong to the government, not to parliament, not to the federal states and not to the parties – but also not to the editorial board. And certainly not his "stars".
Should ORF journalists include their opinion in the reporting?
No – journalism has to be independentNo – journalism has to be independentEvery person is allowed to express their opinion – including newscastersEvery person is allowed to express their opinion – including newscastersI like to be taught by Armin Wolf and others – after all, they have the moral sovereignty of interpretationI like to be taught by Armin Wolf and others instruct – after all, they have the moral sovereignty of interpretation All hell is breaking loose on the Internet: left bubble rages against black and blue in Lower Austria googletag.cmd.push(function() {googletag.display('medrec-ad');}) ;googletag.cmd.push(function() {googletag.display('halfpage-ad');});
You might also be interested in

News

Horror cannibals: Ex-prisoner cut out woman's heart and wanted to fry it

Politics

Schallenberg on Putin's visit to the peninsula: "Crimea is Ukraine"

Economy

Criticism of Fed boss after SVB crash: Better woke politics than banking supervision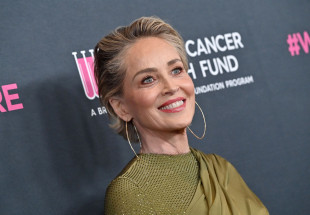 Lifestyle

Sharon Stone after bank failure: 'I lost half my fortune'

Sport

Indoor Masters Championships: Trans woman breaks track and field record

Columns

Rudolf Öller: Unequal educational opportunities

News

Breathe easier in Vienna: terror warning lifted

Politics

Climate chaos at the expense of taxpayers – now the Vienna Museum is speaking

Economy

"Bild" leadership must go: Axel Springer Verlag fires the entire editor-in-chief

Lifestyle

And action! Hollywood "Rambo" Sylvester Stallone is going to be a reality star

Sport

Indoor Masters Championships: Trans woman breaks track and field record

Columns

Jason Turner: Along the First Tuscan Wine Route

News

Life-threatening bite of an octopus: The animal hid in a shell

Politics

Now Putin has the NATO generals' nerves tested: 4 provocations in 24 hours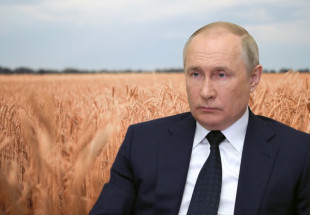 Economy

War in Ukraine: grain deal extended by 60 days

Lifestyle

Embarrassing Photoshop glitch: supermodel Naomi Campbell reaps mega shitstorm

Sport

From another planet: Odermatt breaks Hermann Maier's record

Columns

Rudolf Öller: Unequal educational opportunities