Harsh criticism of Green Minister Habeck: An "energy tsunami" is rolling towards companies
The SME and Economic Union warns that there is a fire on the roof: "The warnings from companies have turned into desperate calls for help." The energy crisis is threatening entire sectors, but Economics Minister Robert Habeck (Greens) is only now – much too late – realizing the seriousness of the situation.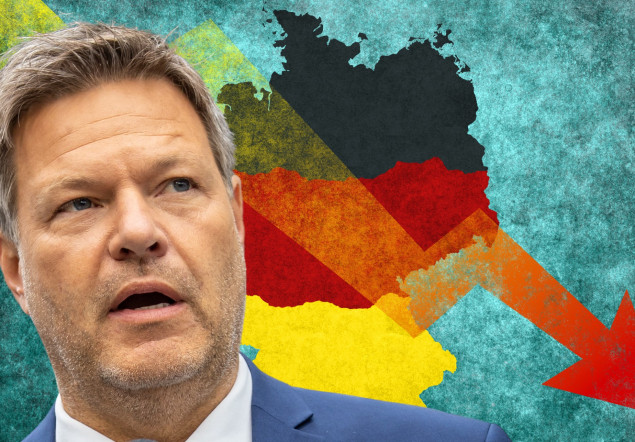 Germany is in danger of sliding into a deep economic crisis, but the economics minister has not reacted for months, the Union criticizes.Getty
Gitta Connemann, head of the SME and Economic Union in Germany, complains: "We receive daily news about bankruptcies, partial shutdowns or production stops. Traditional companies and startups, craft businesses and service providers are on the wall." And: "You are running out of time. Waiting further for relief costs livelihoods," she is quoted as saying on ntv.
Many no longer get energy supply contracts
After all companies had consumed their reserves in the pandemic, they would now be "hit by the energy tsunami". Even healthy traditional companies could no longer shoulder the explosion in energy prices, including the minister's controversial gas surcharge.
"Many companies no longer get energy supply contracts. And the rest now lack the raw and basic materials – from steel to carbon dioxide," says Connemann. "The warnings have now turned into desperate calls for help."
"It seems that the minister is only now realizing the extent of the threat"
Not only the continued existence of individual companies is at stake. It's about entire industries: "And the Federal Minister of Economics? Robert Habeck only now seems to understand how bad things are for medium-sized companies in Germany. Only now does the dimension of the threat to Germany as a business location seem to be becoming clear to him." There is no other way to assess the fact that he is now switching his ministry to crisis mode. That is much too late.
Habeck is reminiscent "of a fire chief who clears the hoses in the fire engine and is looking for the key while a whole row of houses is already ablaze," said Connemann. Connemann called for a cap on electricity and gas prices, a stop to the gas levy and a reduction in energy taxes to the European minimum.