Now officially confirmed: omicron mutations significantly reduced the effectiveness of the vaccine
The latest studies confirm what the hospital data from the USA also show: Covid vaccines offer significantly less protection against the latest omicron mutations. In addition, they generally lose effectiveness after six months.

From late March to May, omicron subvariants BA.2 and BA.2.12.1 were predominant in the US. During this period, weekly hospitalizations increased for all adults, most of all for the 65+ generation. Particularly noteworthy: 40 percent of the Covid patients in the hospital were vaccinated and boosted.
The new strains have mutated. They more easily evade the immunity currently offered by current vaccines.
Effectiveness with Delta variant far higher
Researchers at the Health Authority's Centers for Disease Control and Prevention also came to the same conclusion: Vaccines and booster shots prevent people with delta infections from hospitalization better than patients with later variants. The effectiveness already decreases slightly with the BA.1 variant and deteriorates considerably with the BA.2 variant. The proportion of hospitalized adults who have received at least one booster dose is much higher here.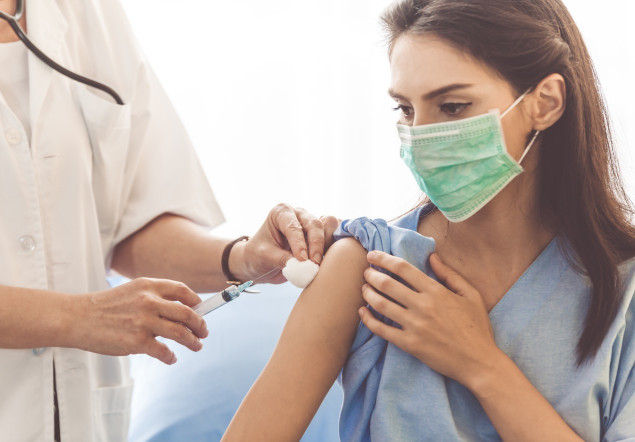 After all, adults with at least two booster vaccinations also performed better under BA.2. But that is just one aspect among many. The majority of those admitted to the hospital also had at least one underlying condition. Breakthrough infections – infections despite vaccination – accounted for a significant proportion of severe Covid cases. Unvaccinated adults were still more than three times as likely to be hospitalized.
Overall, the Covid mortality rate is falling for everyone
US authorities have urged Moderna Inc., Pfizer Inc. and BioNTech to accelerate the development of omicron-specific booster vaccines. The drugmakers this week filed initial data with the US Food and Drug Administration for emergency use authorization for updated vaccinations against strains BA.4 and BA.5. Scientists and vaccine manufacturers are already working on next-generation vaccines that could offer longer-lasting protection against other variants.
But apart from all that, there is one reassuring development: The total number of hospitalizations was much lower under Omicron than at the time of the Delta variant last fall. And the number of Covid deaths is the lowest it has been since July 2021.