High petrol prices: German SPD wants to introduce car-free days and speed limits
Will Germany soon have a car-free day again? The answer is yes – at least when it comes to the chancellor party SPD. Its chairman Saskia Esken brings not only driving bans but also a temporary speed limit into play.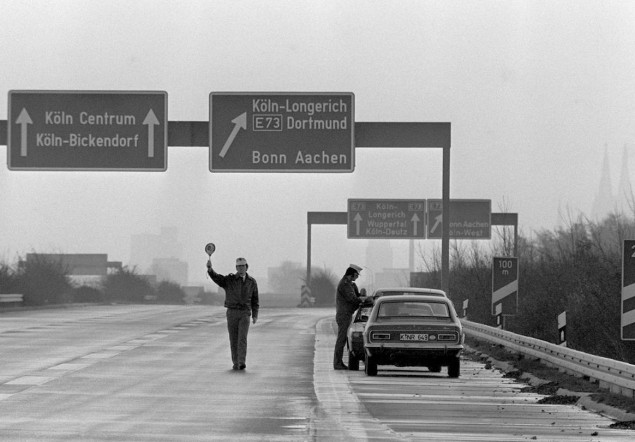 Car-free days – like here in the 1970s – could be part of the agenda in Germany againWHAT/DPA
SPD leader Saskia Esken does not want to rule out a temporary speed limit and driving bans if oil and fuel prices continue to rise, despite the tank discount. The oil companies should also get their hands on it: Esken told the "Tagesspiegel" that the mineral oil companies "do not pass the tax cut on completely to the consumers, it stinks to high heaven".
"Stricter measures" for oil companies
She therefore called for the Cartel Office to intervene. "The mineral oil companies must not make cash at the expense of the taxpayer. If fuel prices remain so high, stricter measures cannot be ruled out, emphasized Esken.

Chancellor Scholz (SPD) is currently very busy with foreign policy – which is why the SPD party leader is increasingly taking on domestic political thinkingDPA
An instrument alongside antitrust law is the Energy Security Act from 1975, which was passed in response to the oil crisis and amended by the traffic light coalition in May.
Despite government intervention, fuel prices have risen again
This allows the government to order temporary measures such as driving bans on Sundays or a temporary speed limit, according to Esken. After a noticeable drop immediately after the tank discount came into effect, prices at the gas stations had recently risen again every day, according to the ADAC.
Should there also be "car-free days" in Austria?