Islamism expert on headscarf ok for children: "Austria like Afghanistan"
The measure would have served to protect the little ones – now the still applicable headscarf ban in Austria's kindergartens is falling again. For the ex-MP and Islam expert Efgani Dönmez, Austria ranks among countries such as Afghanistan and Saudi Arabia.

The headscarf ban currently in force in Austrian kindergartens will fall nationwide at the end of August. The regulation from the time of the ÖVP-FPÖ federal government is "not compatible with the federal constitution", according to the Chancellor's Office.
Efgani Dönmez: "Hamas-Ideologie"
The fact that girls as young as four or five are now being forced to wear a headscarf again in the middle of Austria is viewed by many as a further prostration to political Islam. So does the former member of the National Council, Efgani Dönmez (first the Greens, then the ÖVP). He sees "Hamas ideologies" in the Supreme Court's decision.
Austria joins in with the repeal of the #headscarf ban for toddlers joins the ranks of Afghanistan, Saudi Arabia and Hamas ideologues. A heartfelt thank you to the Supreme Court. A great contribution to integration work and social acceptance. 🙏🤷‍♂️🤦‍♂️

— Efgani Donmez (@efganidoenmez) May 20, 2022
Headscarf stands for sexualization in childhood
The Islamic headscarf is a sign of the oppression of women and definitely stands for sexualization in childhood, attests the Viennese freedom activist Maximilian Krauss. "This measure served to protect the little ones. With the repeal of the 15a agreement, they are now again exposed to radical Islamist arbitrariness, which neither serves integration nor corresponds to Austrian values."
And he also takes Viennese city politics to task:
"Let me remind you that just over a year ago the city councilor for education, Wiederkehr, was in favor of a ban on crosses on necklaces in kindergartens and schools, although this is a sign of our Christian values. Following his logic, the Viennese NEOS should have opposed the 15a agreement," says Krauss.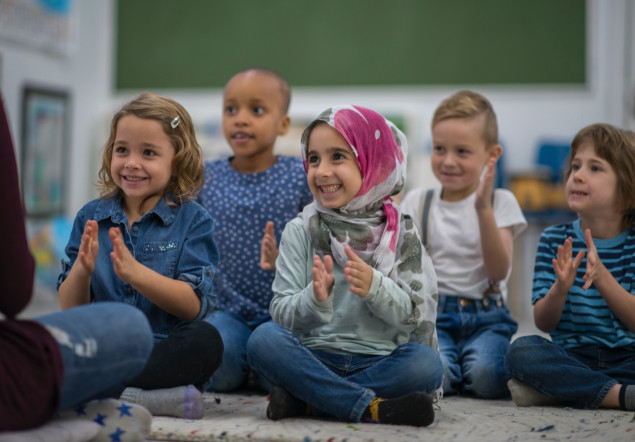 Legal process not yet taken
For elementary schools, the regulation introduced by the ÖVP-FPÖ government has already been repealed by the Constitutional Court (VfGH). For kindergartens, however, the relevant state laws (except in Salzburg and Tyrol) are still in force. In the absence of a previously known case headscarf carrying girl in the kindergarten, the legal process has not yet been taken.
In its brief statement, however, the Constitutional Service assumes that the provisions of the agreement "required by state law would also be repealed by the Constitutional Court as unconstitutional". "The difference between the repealed statute and the agreement provision in question lies solely in the age group affected."
Should the headscarf be banned in kindergartens?