Gewessler's gas crisis: Steel industry in "dramatic situation"
It is Minister Gewessler's gas crisis – and it is also causing enormous damage to the steel industry! There is even an alarm mood there. The companies are "afraid of production". Alarming sign: Nobody in the industry knows about Gewessler's "emergency plans".

Energy Minister Leonore Gewessler (Greens) repeatedly emphasizes that she has the Austrian gas crisis under control. "Contingency plans" in the event of a cutback or even an outage of Russian gas have been announced. Curious: The relevant industry knows nothing about the plans!
Fear of the production stop
Manfred Kudrna from the Chamber of Commerce (WKO) is currently receiving dramatic feedback from the industry: "The steel companies are afraid of having to stop their production," he says in an interview with eXXpress.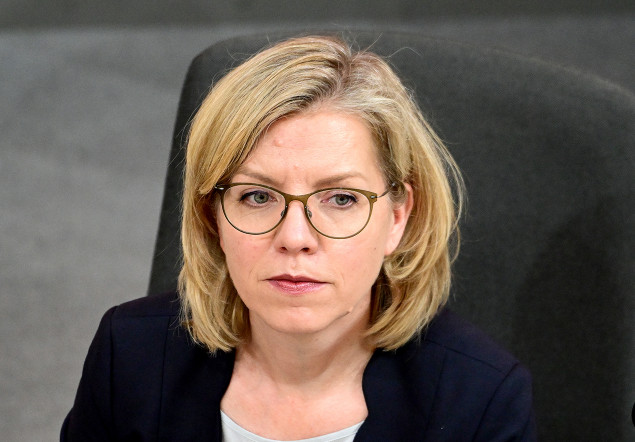 Minister Leonore Gewessler states that she has everything under control
Worse still is the uncertainty as the companies are unaware of Gewessler's gas contingency plans! That works better in our neighboring country. "In Germany there are more transparent processes than in Austria," says Kudrna.
Uncertain gas reserves
Although the companies have reserves, it is not possible to say exactly how long they will last. Austria's dependence on Russian gas is criticized by the WKO – here one should have diversified long ago. In any case, the situation in the industry is "dramatic".
More time required for the energy transition
One is by no means opposed to the energy transition, on the way to it one needs time in which one still uses gas. "You can't just flip the switch from one day to the next," says the WKO man.
WIFO boss Felbermayr spoke of a "dramatic situation"
Yesterday, Thursday, WIFO boss Felbermayr spoke of a "serious situation". During Question Time in Parliament, Gewessler described the exit from Russian gas as a "strength".
Can Minister Gewessler solve the gas crisis?
It will also be needed in order not to endanger the 15,000 jobs in the steel industry, such as at the industry leader voestalpine Linz or Schöller-Bleckmann at the Ternitz site.
And what about the location in general? "The alarm bells are definitely ringing," WKO-Kudrna sees politics as a challenge.