Burkini on the beach outraged France: Minister of the Interior turns on the judiciary
Now the burkini dispute in France is escalating completely. Interior Minister Gérald Darmanin speaks of a provocation that contradicts France's values. In the city of Grenoble, Muslim swimwear was allowed in public baths. Darmanin wants to take action against it.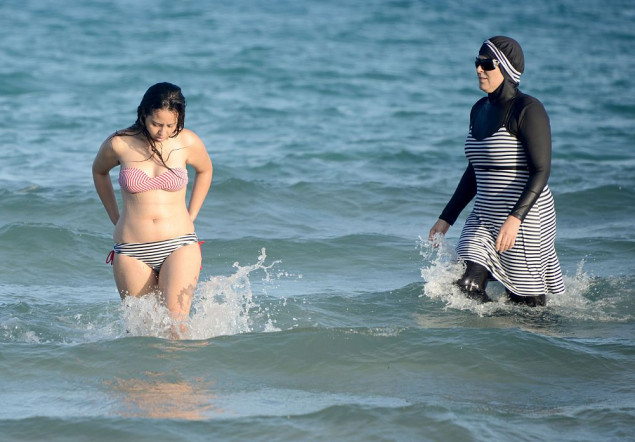 Muslim women in full-body bathing suits (right) will not exist in France in the future either.FETHI BELAID/AFP via Getty Images
In the future, Muslim full-body swimsuits will be allowed on the beaches of the French city of Grenoble. The decision caused an outcry across the country. Acting Interior Minister Gérald Darmanin has now turned on the judiciary and instructed the responsible prefect to take legal action against the decision, as he explained on Twitter.
Darmanin speaks of "unacceptable provocation"
Darmanin accused Grenoble's green mayor, Éric Piolle, of unacceptable provocation that contradicted French values. The city council in Grenoble voted to change the swimming pool regulations on Monday evening after a controversial debate. This means that in the future, burkinis and bare-chested swimming will also be permitted for everyone in the city's public pools. There had previously been heated debates on the subject in France.
France sees itself as a secular country in which there is a strict separation of state and religion. The handling of religious symbols in public has repeatedly caused controversy, especially in connection with Islam