US sends massive war fleet to the Baltic Sea: warning to the Kremlin
Such a powerful fleet has not been seen in the Baltic Sea for decades. Accompanied by a Danish naval escort, the US sends two warships into the Baltic Sea. A destroyer has arrived before. The intention is clear.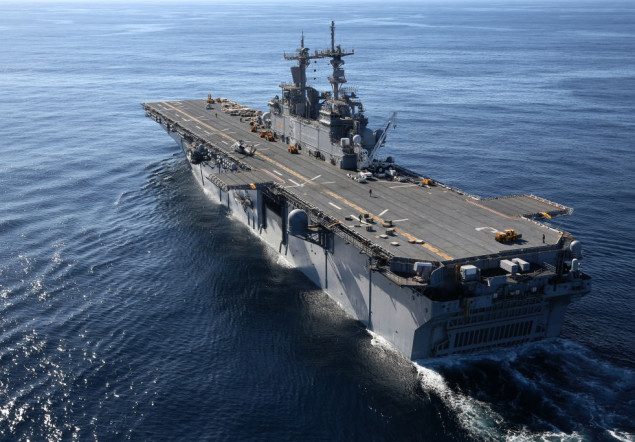 The assault ship USS Kearsarge at sea preparing for a planned missionHum Images/Universal Images Group via Getty Images
What a contingent: The US armed forces are flexing their muscles – specifically: the Navy. Two massive warships were moved to the central Baltic Sea on Saturday. Together with a destroyer that has previously set sail in the Baltic Sea, they form one of the largest naval formations in the region for decades. Now they will carry out joint maneuvers with the NATO partners.
Support for current and future NATO partners
What the USA are aiming for in the shadow of the Ukraine war is pretty clear: on the one hand they are supporting their NATO partners, including the two accession candidates Finland and Sweden. On the other hand – security circles are firmly convinced of this – they are sending an unmistakable signal to Russia. The Russian Navy only began maneuvers in the Baltic Sea in April and sent its landing ship "Ivan Gren" there.
The US ships are escorted through the Baltic Sea by the Danish Navy.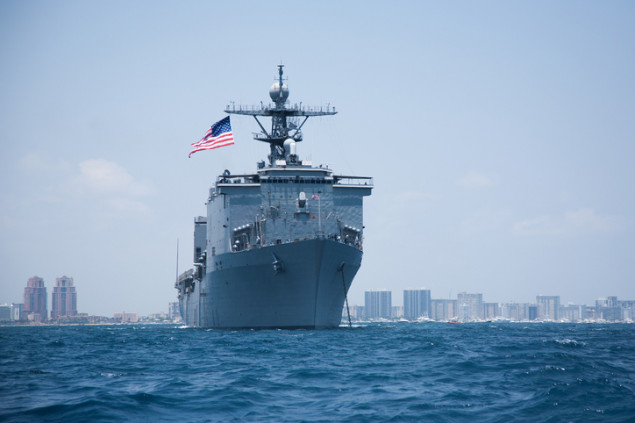 The landing ship USS Gunston Hall has set sail for the Baltic SeaGetty
A Helicopter Carrier and a DropShip
There are two warships of enormous proportions that have set out for the Baltic Sea. On the one hand there is the helicopter carrier "USS Kearsarge", equipped with helicopters, fighter jets and tanks. She is 257.2 meters long and 33.5 meters wide, has been in service with the US Navy since 1993 and can displace more than 40,000 tons. Around 100 officers, 1000 sailors and up to 1900 soldiers can be accommodated on the ship.
The landing ship USS Gunston Hall has been in service with the US Navy since 1989. The 185.6 meter long and 25.6 meter wide dock landing ship should be able to accommodate 22 officers, 391 crew and up to 500 marines.