Ludwig tough: New rules in hospitals and more 2G in the gastro
On Thursday, Mayor of Vienna Michael Ludwig (SPÖ) again consulted with his team of experts on how to proceed in the fight against the pandemic on the occasion of the record number of cases. After that it was clear: Vienna's hard course will remain in place. "The easing of the federal government came too soon."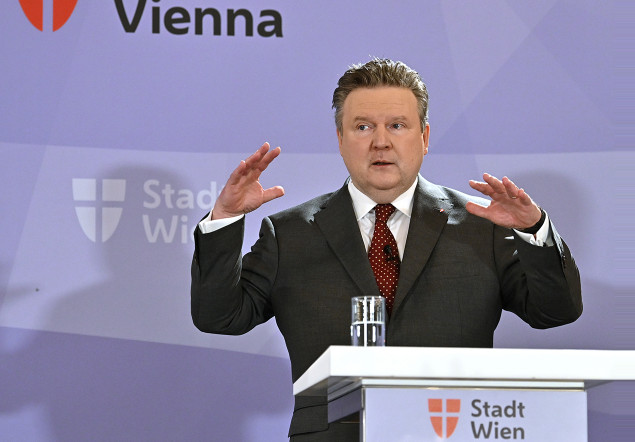 Michael Ludwig would rather tighten up.APA/ROLAND SCHLAGER
No longer a surprise for many, now fix: The stricter Vienna measures will be extended. 2G will remain in place in restaurants and clubs. The masks are not commercially available either. From the beginning of next week, only one visitor per patient per day will be allowed in the hospitals – according to the mayor, that is what the employees there want.
Further steps not excluded
In addition, 2G+ applies in the healthcare sector, meaning vaccination/recovery and PCR tests are becoming a must. The same applies to retirement and nursing homes.
This is intended to protect older and vulnerable groups of people. "We reserve the right to take further steps." The appeal is made to the federal government to urgently take further measures.
Testing is important with vaccination & the FFP2 Masek to take people out of the chain of infection. "Alles gurgelt" was & is important for understanding virus mutations. And: Due to the availability of medication against Covid, it is also important to recognize the infection in good time.

— Michael Ludwig (@BgmLudwig) March 17, 2022
Hacker criticizes "ostrich policy"
Vienna City Councilor for Health Peter Hacker (SPÖ) referred to the high number of sick people in the hospital. In addition, 15 percent of the workforce in the nursing and school sectors have already failed. Meanwhile, the federal government would relax instead of tightening. "I've never seen more ostriches in politics," says Hacker.
The government must make health policy again. One cannot afford to "celebrate everyday life" with such incidences. Distancing is necessary again. You set a good example and also held the SPÖ exam virtually.
Is Vienna's path too hard?