Consequences of the Ukraine war: Germans are now hoarding vast amounts of cooking oil
The manifold consequences of the Russian invasion of Ukraine are multiplying daily. The most recent outbreaks of war can currently be seen on German supermarket shelves: there is a yawning shortage of cooking oil in some places, and there is already hoarding due to rising wheat prices.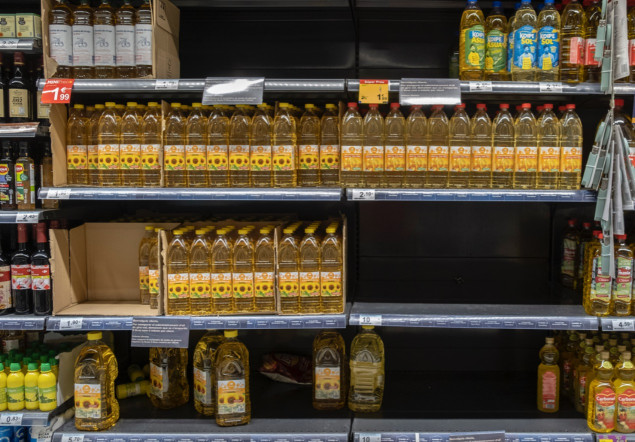 Ukraine is considered the breadbasket of Europe. According to figures from the German Raiffeisen Association, Ukraine and Russia account for 28 percent of global wheat exports, and around 20 percent for corn and rapeseed. The two countries also account for more than half of the world's production of sunflower seeds.
The people who fought over toilet paper yesterday during the pandemic will fight over cooking oil and flour tomorrow.
Welcome to Germany! 🙄😂 pic.twitter.com/aLqP1DpUfr

– Fabi Taub 🇩🇪🇺🇦🕊️ (@FabiTaub) March 12, 2022
Because both countries are now largely unavailable as suppliers due to the war, experts warn of permanently high prices in rich countries and of supply crises in poorer ones – and the first effects are already showing in Germany. The prices for edible oils and fats have already risen. And apparently people are now starting to hoard edible oils such as sunflower oil and rapeseed oil, among other things.
Numerous pictures of empty supermarket shelves are circulating on social media, and the term "cooking oil" is currently (as of March 13, 2022) even in the German Twitter trends. In addition, some photos show that some supermarkets are already rationing, i.e. only a certain amount of cooking oil can be bought per person.