Zelenskyy says before meeting of foreign ministers: "Yes to compromises, but no treason"
Hope for a diplomatic breakthrough! 14 days ago, Russia launched its war of aggression against Ukraine. Now the foreign ministers are meeting in Turkey. Ukraine's President Volodymyr Zelenskyy is ready for compromises – but calls for a direct meeting with Vladimir Putin.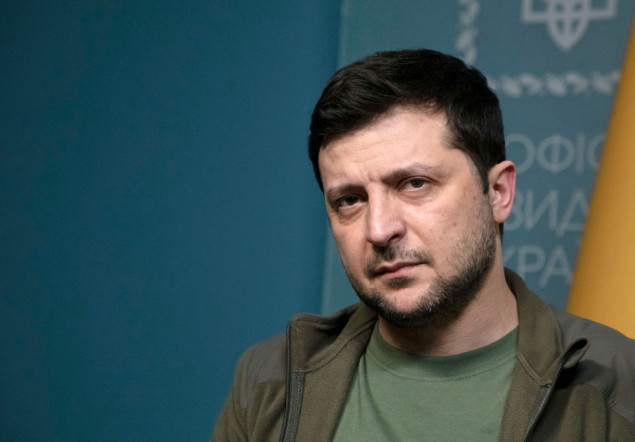 In every negotiation, the aim is to end the war with Russia, Zelenskyj explained. He was also ready to take "certain steps". However, these steps should not be too big.
"You can compromise, but it must not be a betrayal of my country. And the other side must also be willing to compromise," explained before the first government-level meeting. On Thursday, Russian Foreign Minister Sergei Lavrov and his Ukrainian colleague Dmytro Kuleba want to hold talks in Antalya, Turkey.
"Only Presidents Can End War"
Even if the talks in Turkey with the foreign ministers are high-ranking, Selenskyj made it clear in an interview: "One cannot talk about the details yet. We haven't had direct contact between the presidents yet. Only after the direct talks between the two presidents can we end this war."
hope for progress
One detail has already been made public: one of Zelenskyy's advisers had indicated that Ukraine could forgo joining NATO in return for security guarantees. This is one of the central demands of the government in Moscow.
A spokeswoman for the Russian Foreign Ministry said Moscow wants to achieve the goals of Ukraine's neutral status through talks and hopes that the round of talks will make progress.
Should Ukraine make concessions to Putin?