Excitement about Novavax: vaccine launch postponed at the last second
The launch of the new vaccine Nuvaxovid should have been a "Christmas present" to those who have been waiting for it for a long time – but it will not come of it now. Despite approval by the EMA and recommendation by the WHO, the arrival of the vaccine doses in Austria is now unexpectedly delayed, and for an indefinite period of time. It is unclear whether the vaccine can be inoculated with a slight delay in January or not until spring.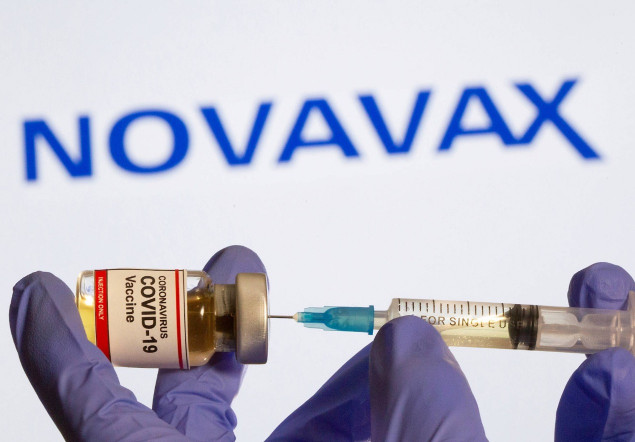 Many hopes were placed on the launch of Novavax as an alternative to mRNA vaccinesReuters
He should have been vaccinated at the latest after Christmas, but now there is a bang in relation to the launch of the eagerly awaited vaccine Nuvaxovid from manufacturer Novavax: A not inconsiderable number of people who are critical of mRNA vaccines wanted to So-called dead vaccines or at least the protein vaccine from Novavax, which also contains components of killed coronaviruses, have to wait and be immunized with such a vaccine. Only last week the European Medicines Agency (EMA) gave the green light for the vaccine from the US biotech company Novavax, the EU approved the vaccine and the WHO also issued a recommendation for the vaccine. Austria had also secured the vaccine, Health Minister Wolfgang Mückstein had already announced the arrival of said doses in November as "soon". The plan was to start vaccinating before Christmas, but definitely before the end of the year – but apparently nothing will come of it.
According to a broadcast by the federal state of Carinthia, the delivery of Nuvaxovid is still delayed. How long is unclear, the deliveries are expected in January or in the first quarter, as it is called. A delay until April would be possible. "The vaccine will not be delivered in late December as predicted. The delivery commitment has now been made for the end of January or the first quarter of 2022, "said Gerd Kurath, Head of the State Press Service, after the coordination meeting of the Province of Carinthia. In any case, the country is preparing for the deliveries.
Most read
Economy
First Austrian supermarket chain reports delivery bottlenecks
Political
Only ten days for 35,616 objections: Compulsory vaccination law before failure
Corona
Covid outbreaks on Caribbean cruise ships: All vaccinated on board
Corona
For the first time in statistics: How many corona patients actually died from the AM virus
Political
The government agrees: Only if the vaccine works does a mandatory vaccination law come into effect