Nationwide massive failure at "Austria tests"
There are currently massive problems with PCR and antigen testing nationwide. As the operators of a pharmacy in Tyrol describe, "the system Austria tests almost does not work from the start". A little later, employees from "Austria tests" announced that "there is currently a total failure" that should be resolved by noon. This affects pharmacies throughout Austria as well as the test roads in Upper Austria, Burgenland, Carinthia and Styria.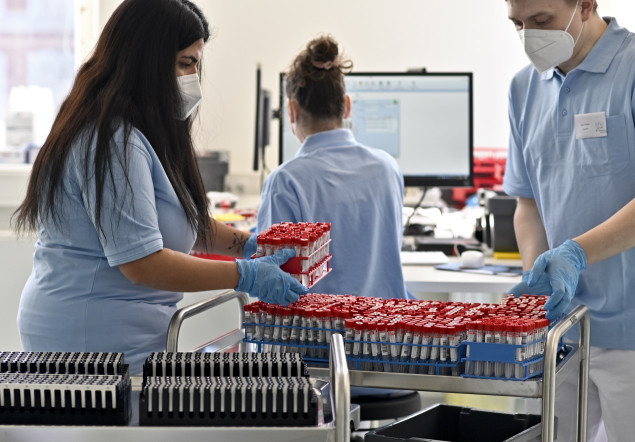 No tests are currently possible in AustriaAPA / archive photo
According to a Tyrolean pharmacist, the transmission of a laboratory order via the test platform took up to 20 minutes or did not even work. "There were always failures". The result: Those who came without an appointment had to be asked to come back in a few hours in the hope that the system would then work again. "Those who had an appointment, we had to ask for patience," the pharmacist told the "Krone" on. The queues that formed were correspondingly long.
Too many tests for too small a platform
According to the operator, there are always delays or failures on the platform. "We are confronted with this problem, especially on a Monday when a lot of people want to be tested." The only consolation for the pharmacist: he knows from several colleagues who are the same.
An employee of "Austria tests", who wants to remain anonymous, confirmed that the system had completely collapsed and should not be functional again until noon. At the same time, he strongly criticized the creators of the platform: "This is much too small." He also emphasized that there are outages every Monday, Wednesday and Friday. "Those are the days when the Austrians test the most."
Most read
News
Employees of the left-wing "Tagesspiegel" arrested as a smuggler
Corona
Finally: "Corona patient zero" found in Wuhan
Political
Constitutional lawyer Heinz Mayer calls for "compulsory isolation" for those who refuse to be vaccinated
Political
Schallenberg: anti-vaccination demonstration is "an imposition"
Corona
Massive ridicule campaign against mandatory vaccination demonstrators